There were a ton of mirrors in the house I grew up in. At the end of hallways, in the entryway, above the fireplace mantles. When my Mom would redecorate and move one of them it would totally throw me off. I was always using them to check my lipstick as I went out the door, or to make sure I didn't have cat hair on my rear end. It wasn't until I moved in with Dan that I realized how much I loved mirrors – not just for the vanity or "cat-hair-butt-check", but for how they change a room.
My Mom is really into feng shui and mirrors are said to shift the flow of energy in a room. I'm cool with that. But I'm also a fan of mirrors in place of art. I'm incredibly picky with artwork but if there is a huge space, why not use a floor mirror instead? I love when mirrors are used between symmetrical pieces or as a way to give a corner of a room more attention. If you put up a gaudy mirror on a wall, it's going to look gaudy, but if you put it on the floor it's more casual, fun, decorative but not too stuffy.
Check out my Interiors pinterest board and my Home Decorating board for more floor mirror inspiration.
The inspiration:
via: House of Turquoise
via: decorpad
via: the kb files
via: Amitha Verma
via: automatism
Our favorites: 
Antique Tile Floor Mirror | west elm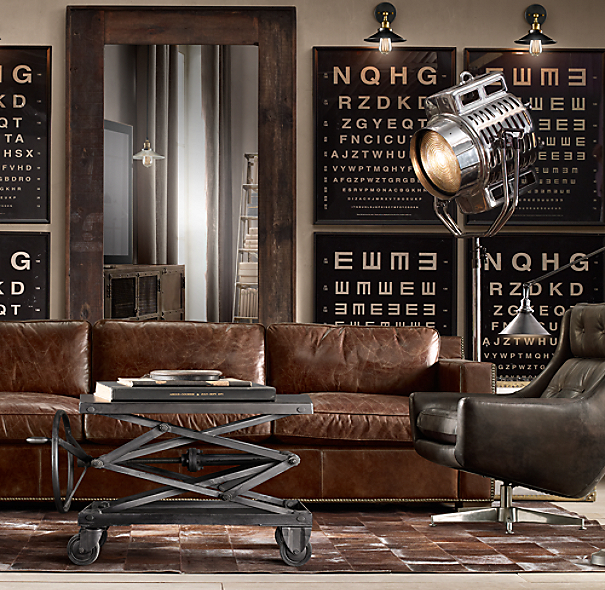 Salvaged Boat Wood Leaner Mirror | Restoration Hardware
Santorini Painted Floor Mirror | Pottery Barn