This card works for any day of the week.
Yesterday, as I was lounging around trying to get rid of whatever sickness that's caught up to me, Dan mentioned that I am never fully clothed when at home. I thought, that's silly I am wearing clothes right now. What he meant was that I never sit around in the clothes I leave the house in. As soon as I get in the door I immediately change into "comfy clothes" – either sweats or pjs. I just hate wearing everyday pants when I don't have to.
Since it's Friday and many of you are excited to go home and take off your work pants, (and put on more comfortable but still-appropriate pants of course…) I have put together a few lounge-around outfits.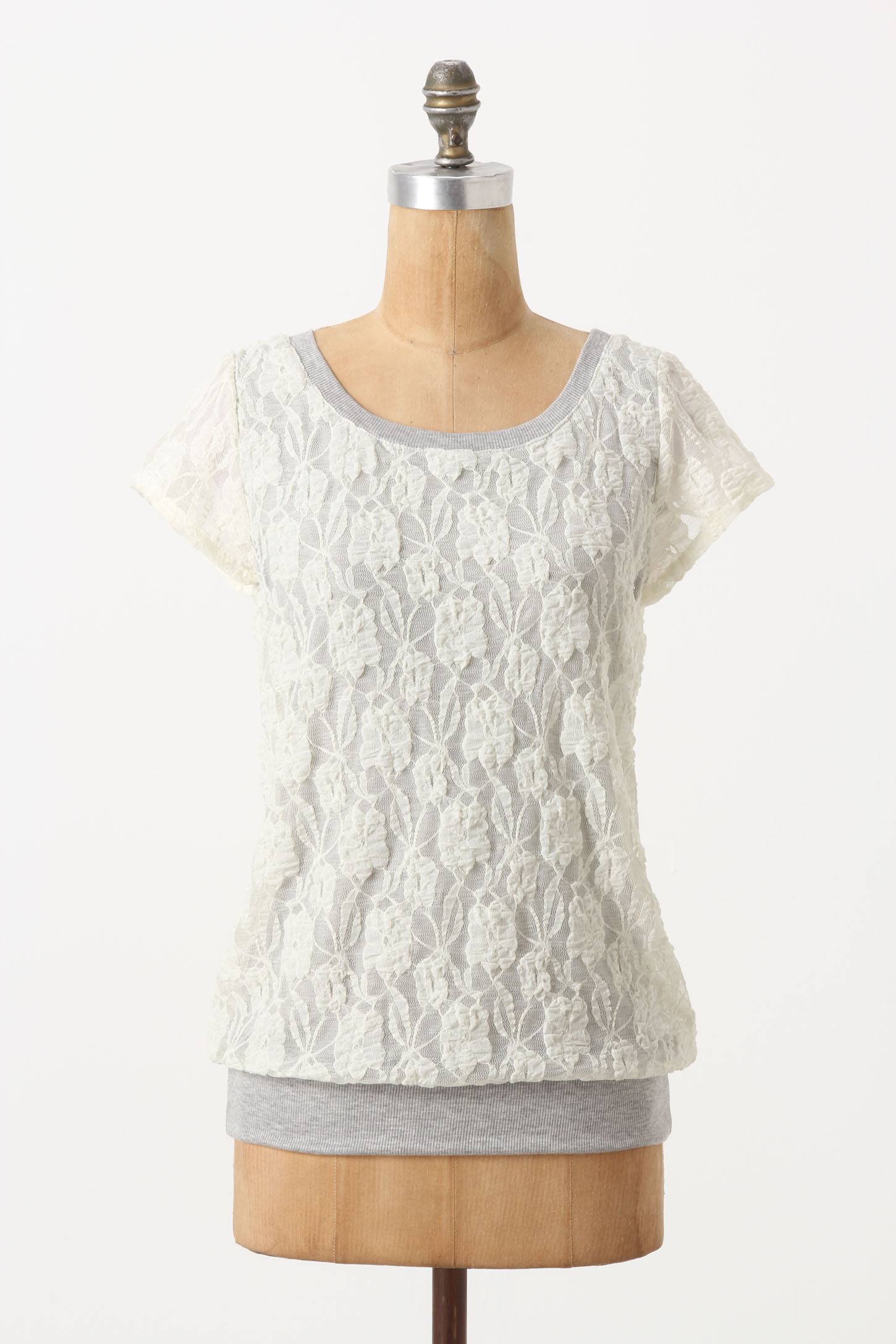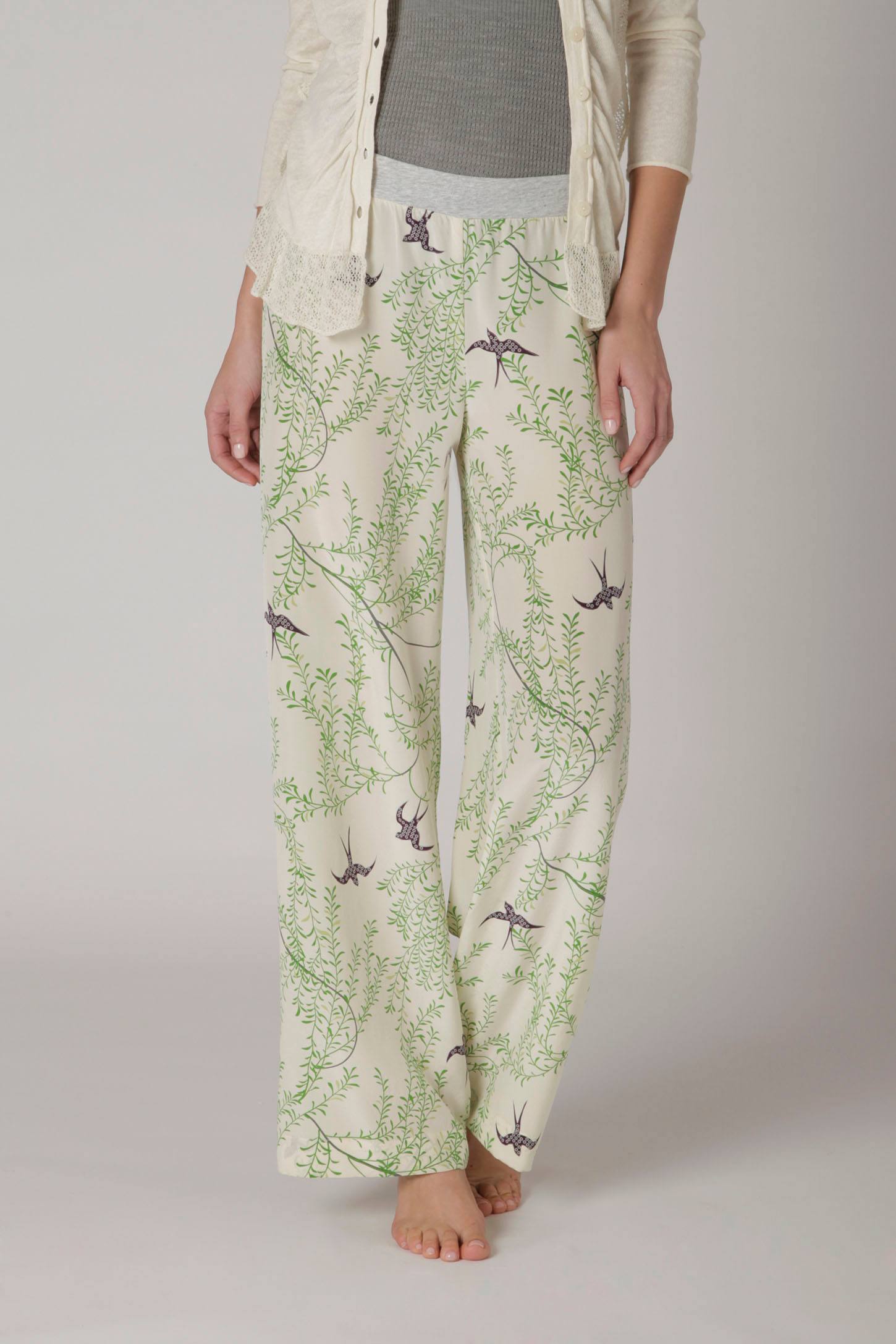 For the whimsical romantic types: Lace Petals Tee and Eiderdown Loungers from Anthropologie. The comfy jersey with lace detail is perfect for those who want to still feel girly as they lounge around the house. Plus, the swallows on the pants are so cute.
For the spunky sporty type: Crew Neck Sweatshirt in neon pink and Vintage Sweatpants in geranium by Monrow. Kind of like an 80's throwback with the bright colors and old-school look. Could be workout gear – or you could just chill out and get energized by the colors.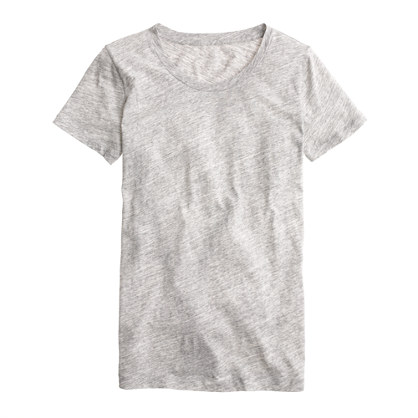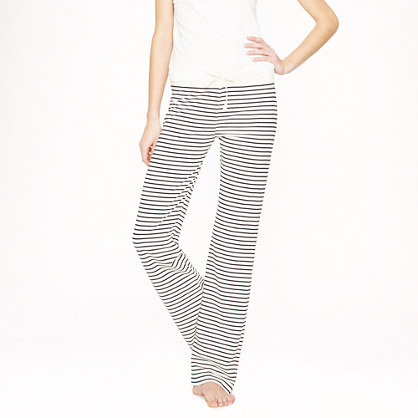 For the simple and easy type: Vintage cotton tee in white and Dreamy cotton pant in stripe from J. Crew. This matches what I usually end up in at the end of the day. Nothing beats a white cotton t-shirt. It's classic and sexy for both men and women.
For the sleek sporty types. Side Tie Tunic and Jersey Crop Leggings from So Low. Yoga clothes are comfy and flattering. You'll feel like a badass in them and they're good for working out or relaxing.
The beauty of lounge-wear is that comfort is the most important factor, so really you could mix and match most of the shirt/pant combos I linked above. So long as your clothes let you relax and you don't feel frumpy, there are a lot of options out there. And never underestimate old-school flannel pajamas.