It's been beautiful here in Seattle the past few days 65 °F and with cloudless skies is a big deal to those of us dying for some sunshine. The smell of the air is different too, with that slight sweet heaviness that comes on a particularly fragrant day. Well maybe you can't smell it, those darn allergies. But if you can't smell it you can definitely feel it. As the weather changes so does the mood, especially at dusk and into the night. Like in Midsummer Night's Dream where everyone ends up flocking around the woods, when it gets hot out and people get a little weird.
As I was sitting in our humid apartment, stripped down to a wife beater tank and boxer shorts, I thought about movies where the characters overheat during the day and get wacky at night. It reminded me of Elizabeth Taylor in Cat on a Hot Tin Roof (1958) and Katharine Hepburn in The Philadelphia Story (1940). There's a feel to these movies that's translated through the clothing. Both movies featuring white Grecian inspired gowns that seem as pure and untouchable as they are feminine and seductive. Women's clothing has gone through a transition where when the weather gets hot girls no longer rush to put on light flowy dresses, they just strip down. Skin is nice but dresses with great silhouettes are worthy of a comeback.
The costumes in Cat on a Hot Tin Roof are fairly simple, Elizabeth Taylor only wears two outfits, not including her iconic slip. The color scheme is kept to white and neutrals with her orangey-red belt being the only color we see. She keeps cool in a crisp button down and light linen pencil skirt, but I don't see how women wore stockings in the heat of the Deep South in summer, before air conditioning. It's extremely polished and ladylike but still evokes attitude, which Taylor has a lot of. As Maggie "The Cat," she's a deeply sexually repressed woman. I know, sexually repressed? In this outfit? It has so much power. What I love is that the button down, belt, pencil skirt combo is still relevant today but doesn't look too coiffed.
This white silk-chiffon gown was chosen by costume designer Helen Rose who made sure Taylor stood out. The heat is driving the people around her crazy. Paul Newman, who plays Elizabeth Taylor's husband is seen in pajamas for a majority of their scenes. Meanwhile she's beautiful and almost untouchable in this pure white dress, which contrasts the purity of white to with her overwhelming sexuality and femininity. And I love that she belts it. This gorgeous goddess dress is made modern for the time with just a simple white belt.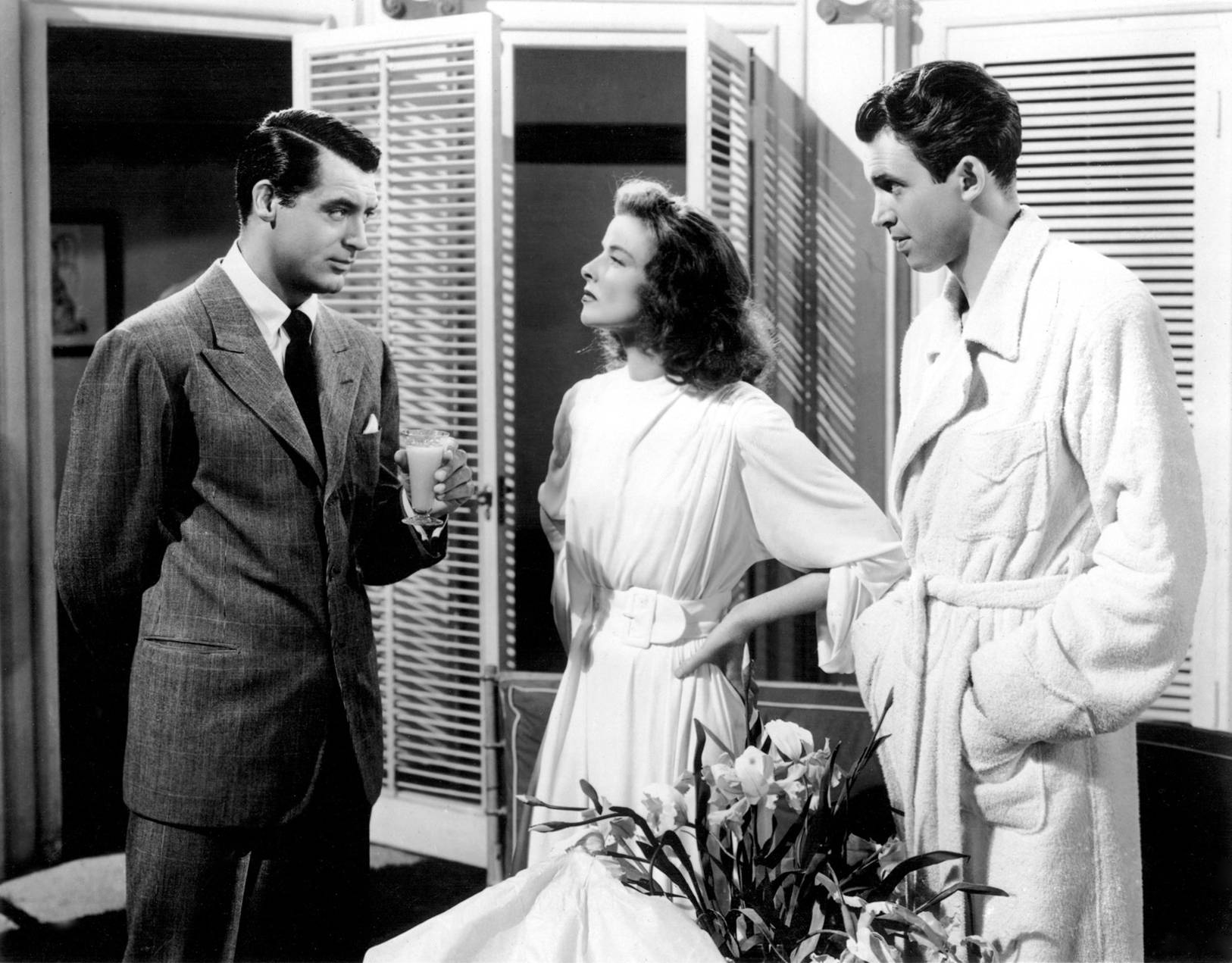 Here Katharine Hepburn has just taken a swim and this is her cover-up. No one dresses like this after a swim, the point now is to look as sexy as possible but here she looks like she's the one in charge just in the way she's standing. I like how there's inherent confidence no matter how much she has covered. There's a lot of worshipping Hepburn's character and referring to her as the Virgin Goddess and the outfit mimics that. The dress is long and blousy but her figure is shown off by how the fabric lays and a belt which cinches her waist.
Here, Hepburn is wearing the Adrian goddess dress with gold embellishment. I thought the dress was embellished in silver or metal but the gold just adds to the idea of her being wealthy and hard to reach. She really does look like a statue. Which is why it's perfect for this scene where her façade cracks and she's taken by the compliments of this stranger.
I like when people get a little crazy. Bring on the heat!