Ever since Annabeth Nass on Heart of Dixie wore the Sarah Ball Crepe Myrtle Shirtdress, viewers and I have been obsessed. Unfortunately, it's sold out, but a reader suggested looking in the sale section of my local Anthropologie. There's still a chance! Thanks again @hipchick_blue for leaving a comment with the dress information, so grateful.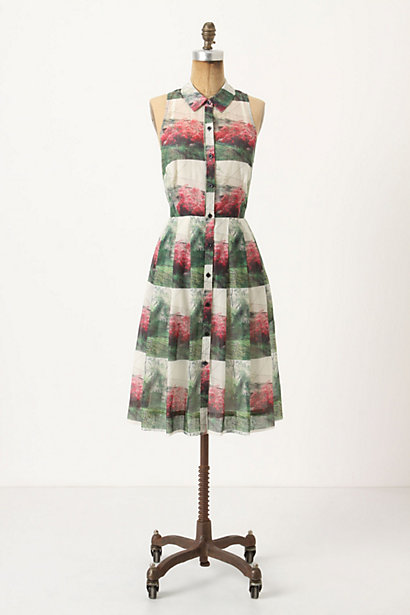 Sarah Ball worked with Anthropologie to turn some of her portfolio prints into wearable pieces, including this photo for the Crepe Myrtle Shirtdress and this photo for the also sold out Pink Cottage Blouse.
If you happen to find the Crepe Myrtle dress leave me a comment telling me what you think, or better yet share a photo if you happen to purchase it and love it. I will be jealous! But in the meantime here are some other beautiful graphic photo-print pieces that would make a great addition to your wardrobe…or mine.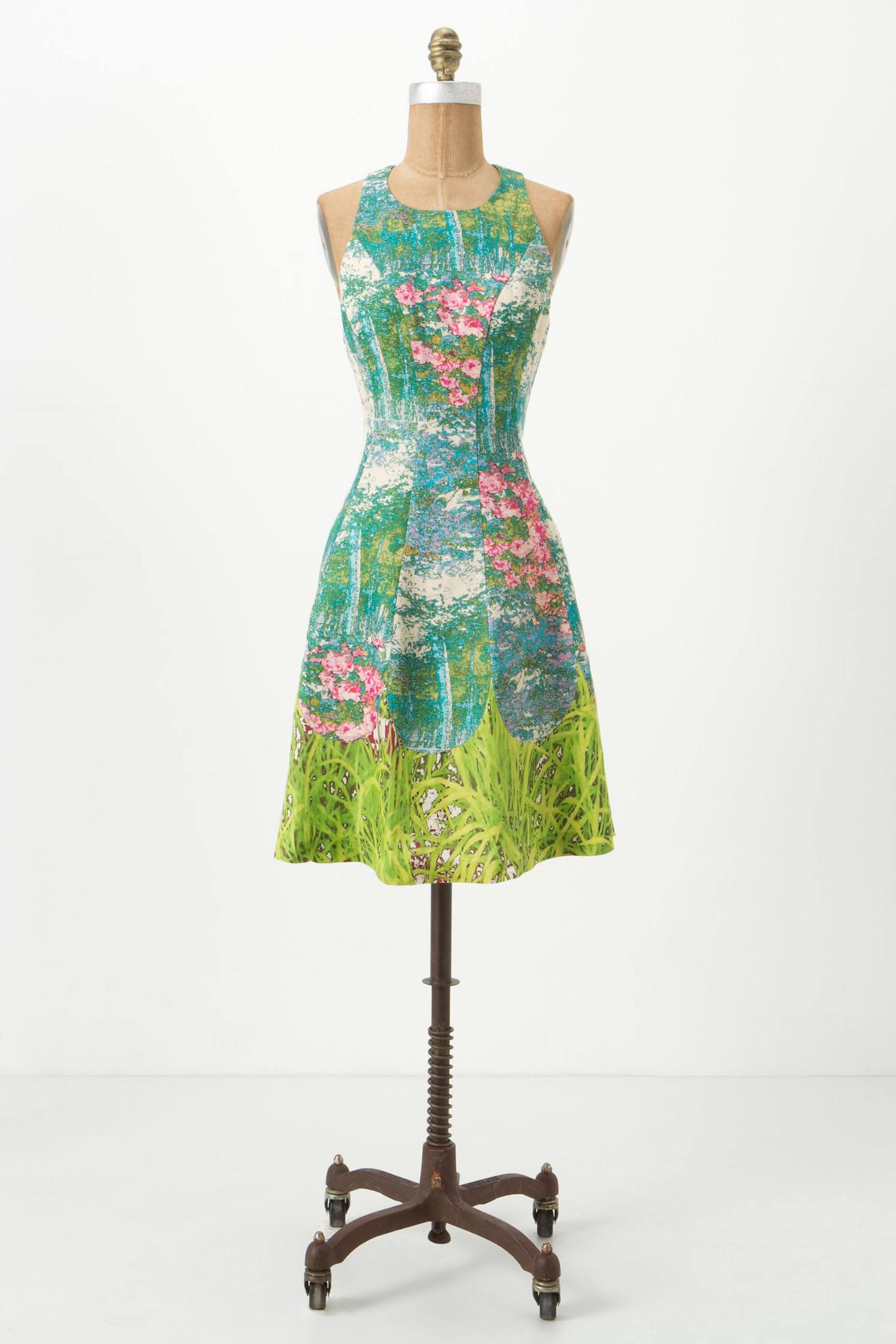 Anthropologie Revisited Impressionist Dress: This Tracy Reese summery dress needs a Derby party, complete with a big white hat, classic sunglasses and a mint julep. Tap into your inner Betty Draper minus the chain-smoking, reddi-whip and depression.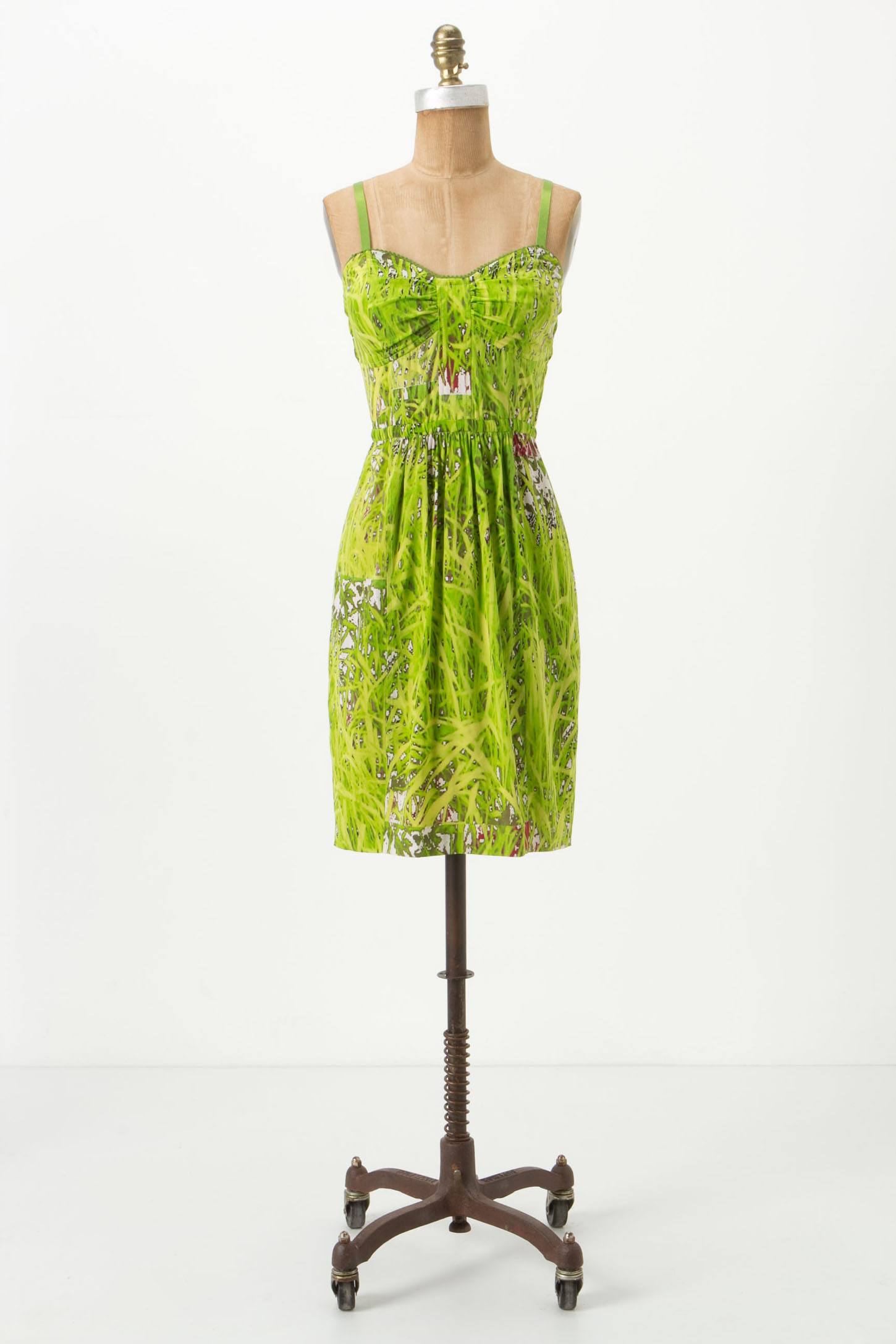 Anthropologie Lawnscape Dress: If you click through you'll see some crazy Jetson style hair. I don't know what you're doing Anthropologie but it's a good thing this Tracy Reese dress is shockingly bright and pretty.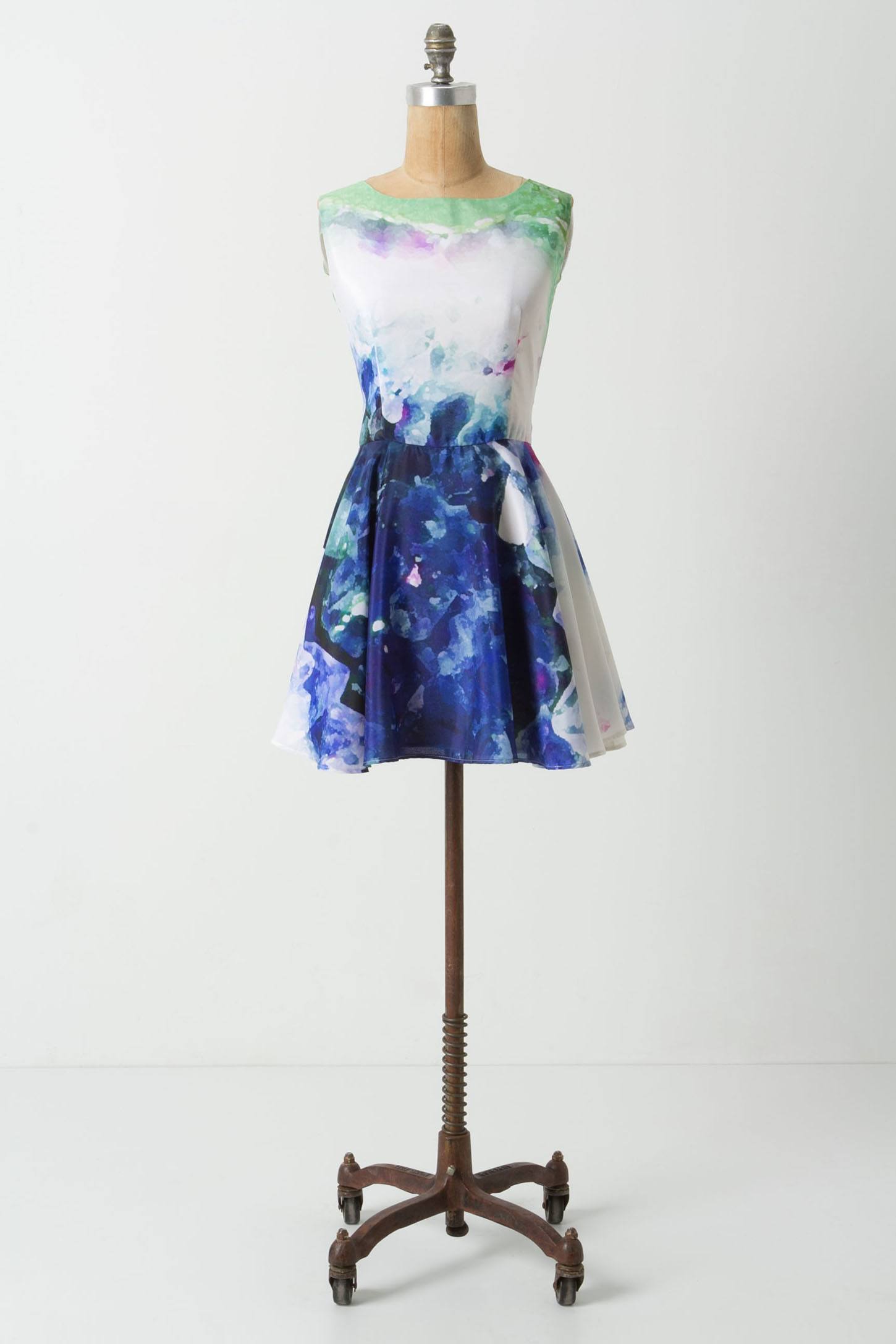 Anthropologie Geological Cutout Mini Dress: Wear this Samantha Pleet dress to an engagement party in the Hamptons, where people pop pills and get shot…oh wait that's Revenge (love that show!) Anyway, it's perfect for an ocean-side party under the stars.
Willow Palm Cascade Dress: Both Dan and I are usually not fans of draped, billowy dresses but the shape of this Kit Willow dress with the print is surprisingly cute. It is best worn with bare legs and minimal jewelry.
H&M For Water Blouse is sold out: I need to go pick up this shirt, it's a steal. And such a cool print! It makes me want a mojito or a margarita and maybe a slight sunburn. (I'm kidding. SPF 80!)
H&M For Water Dress is sold out: This dress and the blouse above can be dressed up or worn as a beach cover. They are versatile pieces, perfect for hot weather. My Dad is totally going to make a comment about his Tommy Bahama shirt that my Mom refused to let him wear to my brother's beach wedding. No Dad!
Dolce & Gabbana Onion and floral-print brocade bodysuit: This bodysuit is gorgeous. Why aren't there more pieces out there of this quality? I love it. The shaping in the bodice is classy, the print is vibrant, and it makes styling a breeze because there's no need to tuck anything in.
Dolce & Gabbana Eggplant-print stretch-crepe skirt: Initially, I fell in love with the Dolce & Gabbana Eggplant dress but then I realized it's because of my love of eggplant and purple. It's a beautiful print and should be since it's Dolce.