Love the quote, love her hair, but most of all I love those glasses!
Glasses have become soo popular, so mainstream hot and trendy that the glasses without lenses look has really annoyed those who actually have to wear glasses. Especially Dan who can't stand how a ton of NBA players apparently have adopted Steve Urkel's style (his words). But whatever, when I was five I skipped around the house in glasses without lenses wishing I needed them because I thought I looked fabulous. Then the universe blessed me with awful vision and I got my wish. Which of course happened around the same time I needed braces, thus making me feel like a total harpy since glasses and braces were so not cool. Thank you life, you're very funny.
I still have a weird love/hate relationship with glasses. I love them on everyone else but myself. However, it's easier than ever to find really cute/flattering glasses. And with my recent eye appointments, new glasses have been on the brain. This post is my way of thanking the fashion world for making frames that are no longer limited to the same boring wire/plastic shapes.
Ray-Ban RX5184: This is the updated wayfarer look which features smaller frames and the insanely classic style. If you're a fan of Ray-Ban and want plastic rimmed glasses that won't overwhelm your face then these are a great choice.
Elizabeth and James Kenzie Glasses: These are a lighter colored tortoiseshell frame which would pair well with all the pastels that are popular this year. My current glasses are dark tortoiseshell but I love how these have a brainy, preppy look.
Tory Burch TY1015: I so rarely find wire framed glasses that I like. But these are super cute. They have a thicker top and thinner bottom, which is super retro but not in your face. The cat-eye shape makes for some pretty sex-kitten glasses.
Matthew Williamson Optical Frame Glasses in Milky Neon Pink: Everything is neon right now, so why not neon glasses? If I didn't love the shape I wouldn't put them in the post because I don't think I could pull these off. But they're really fun! If I saw someone wearing them I say, "Wow, I love your glasses. You're so bold!"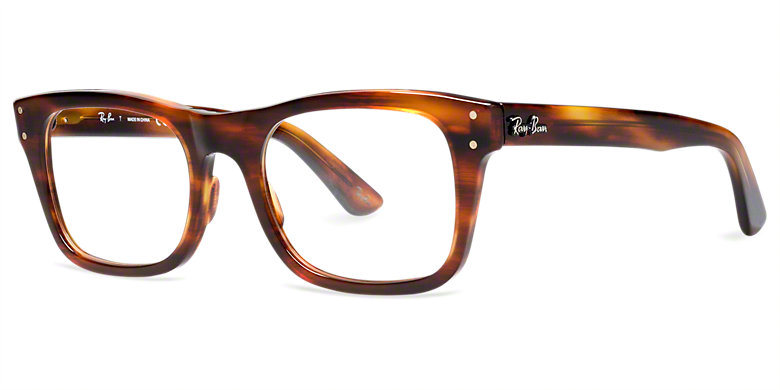 Ray-Ban RX5227: What a gorgeous color! I'm not going to hide my love for Ray-Ban. I am a true Ray-Ban fan and these glasses just make me love the brand even more. These are larger frames than the Ray-Ban RX5184's but I love their authoritarian – yes, I can do anything and still look glamorous – look.
Elizabeth and James Reade Glasses: No nonsense, no flash, glitz, glamour just straight up black frame glasses. This is what I call the little black dress of glasses; the patent pumps, the thin leather belt. These are staple glasses that can be dressed up or down but won't take attention from the rest of your outfit. Perfect!