I wish! I'm actually at work, but I'm writing this post because I seem to have come down with a cold and the only place I want to be right now is in bed. I've done so well avoiding colds but this bugger saw an opportunity when I was stressed and attacked me. So even though it's a sunny, 80 degree day in June I figured I need to write about pjs; some comfy, pretty, cotton pjs.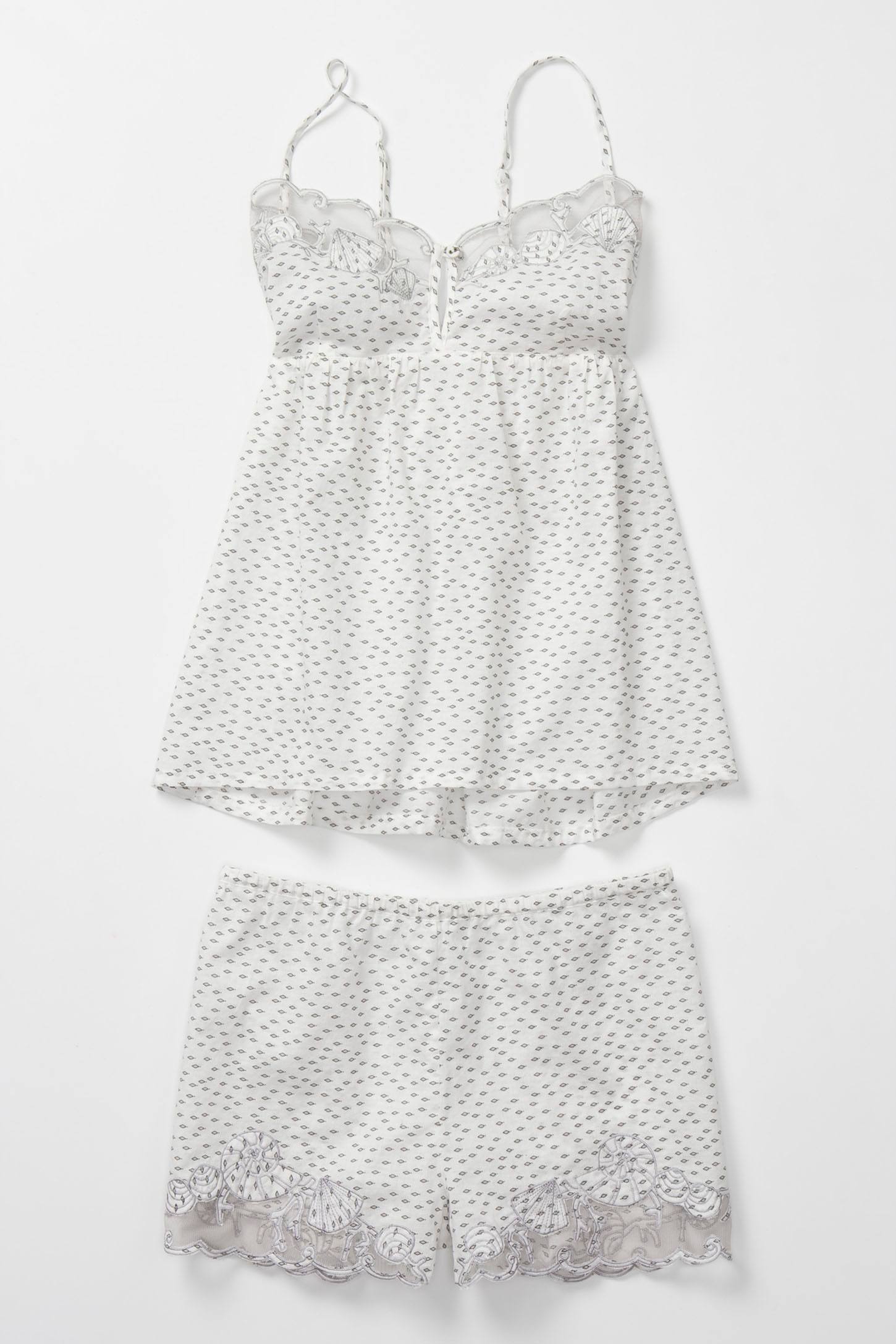 Anthropologie By The Seashore Set: A little bit lingerie and little bit pj. Ideal for an early morning cup of coffee on a patio looking over a garden in summer – the warm sun, soft grass and your crazy bedhead. Sounds like an ideal morning to me.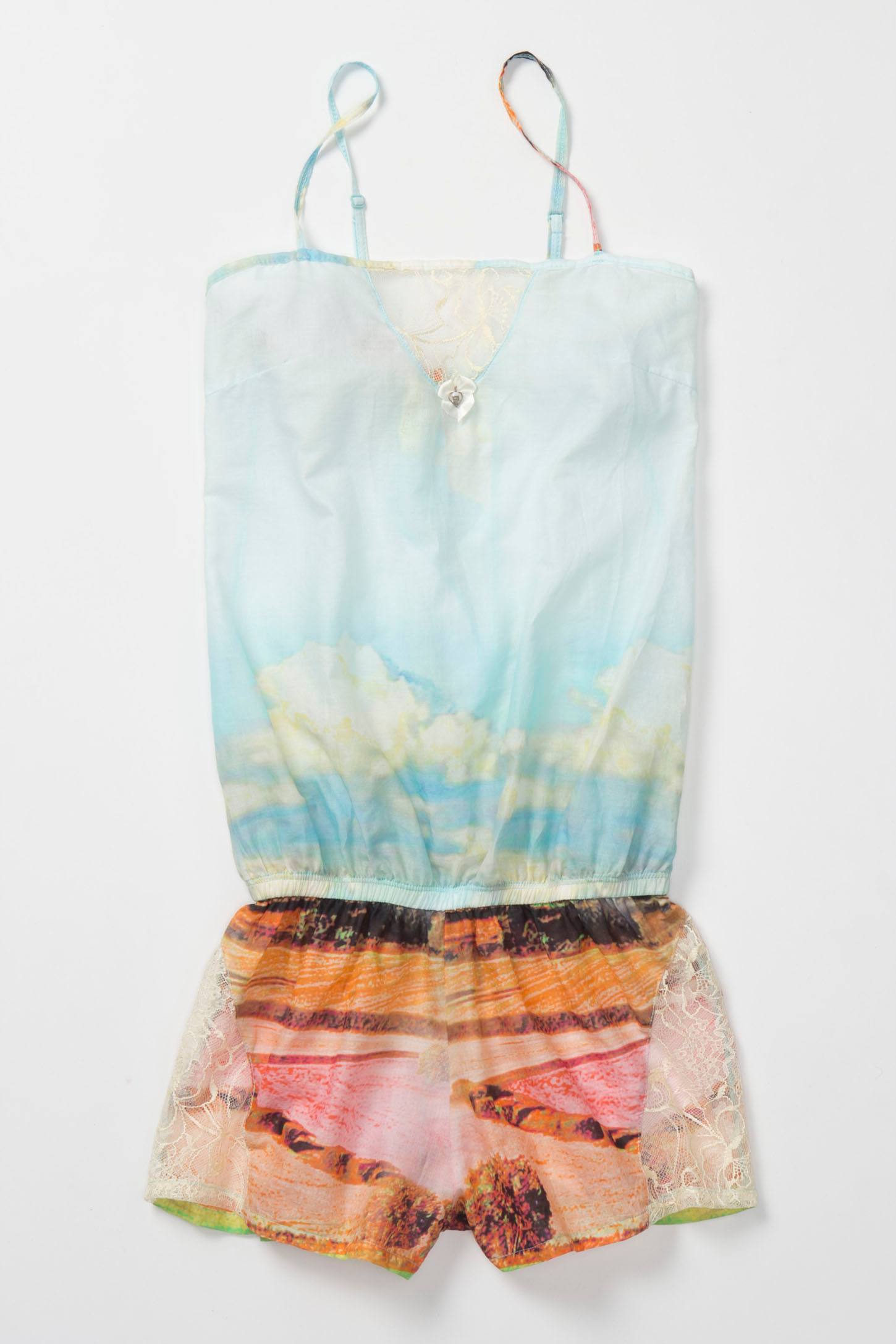 Anthropologie Sky & Earth Romper: This is such a cool print! You're wearing a canyon on your crotch. Ok, it sounds weird but it's actually very pretty. Thoughts on rompers? Here are my thoughts: they are easier to wear to bed then out to lunch because if you've got a booty you're bound to show a little too much underbutt.
Ralph Lauren Cotton Striped Short Set: Classic blue striped pajamas for summertime. I really want to wear these with attitude – like a sassy princess. "You have your horse-riding lesson at 11pm, and high-tea at 3pm, so please remember to brush your hair and stop wearing your sunglasses inside!" I just really like personas, ok?
Ralph Lauren Cotton Floral Short Pajama Set: These remind me of Blair Waldorf in the Hamptons. "Dorota, please get me a yogurt parfait. I'm going to have a leisurely breakfast and then Serena is coming over and we're going shopping, and then lounging by the pool. Please make sure there's enough fruit for our drinks."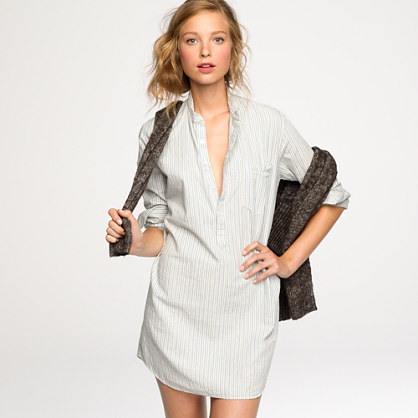 J. Crew Homespun Goodnights Sleepshirt: An alternative to the regular top and bottom – a sleepshirt. It reminds me of a painters shirt that you can throw on whenever – it's unique and casual. Like when you're getting the mail or you throw it on anytime you just want to be cheeky (and comfy). No pants!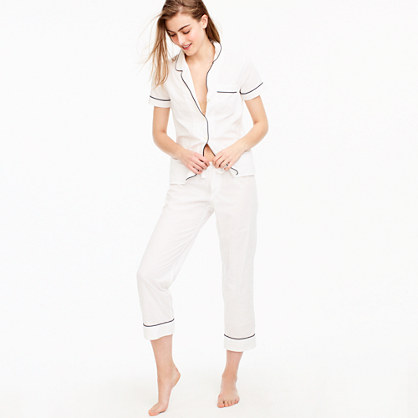 J. Crew Vintage Short-sleeve Pajama: It's all about the contrast piping – such a classic touch. Basically, I love this type of cut for pajamas. They are comfortable in bed and appropriate at the breakfast table. Plus, they also come in hydrangea or navy. Lovin' the navy for fall and white for summer.