A long time ago when I was a wee little one, some fancy friend of my Mom's gave me a sample size L'Occitane hand cream. I finally tried the sample during winter, when I was having one of those knuckles are so dry that they are cracked and bleeding kind of days.  That's a little dramatic but really! Dry, bleeding hands that are crazy sensitive to products, I got them. What makes this silly is that I hate, despise, avoid lotion. Did I miss out on that girly gene that loves to slather on products after my shower? Because yuck! No thank you.
The sample, however, was thick and soaked into my skin without leaving a sticky film. I'm not making this sound very luxurious but not only did L'Occitane fix my cracked hands but it was something I didn't feel gross using! A few weeks ago L'Occitane had a promotion on their Facebook page to give their fans a free hand cream and I shared it through Style and Cheek's Facebook page (ahem, I sometimes post cool things on my Facebook for you guys) because how cool is it to get free hand cream from a company you love? So last weekend I went to pick up my free hand cream and ended up buying another one to have on hand. Not only that, I tested a few other products while I was there and was given some free samples.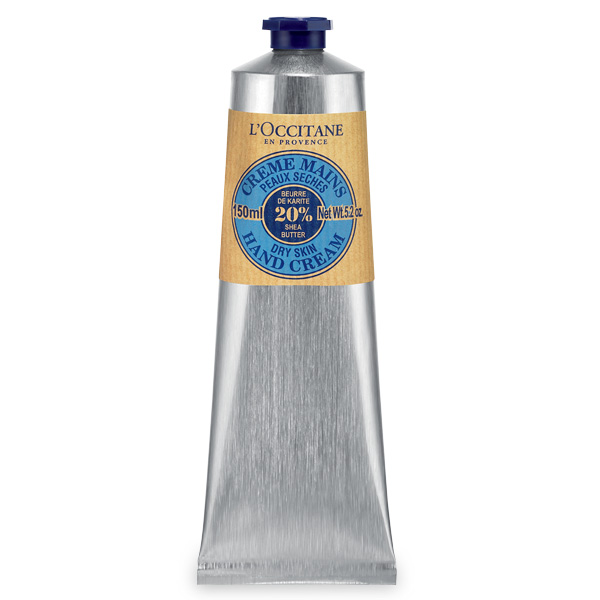 Shea Butter Hand Cream – My skin is very sensitive to products and I've tried numerous lotions to help with cracked skin and so far this is my favorite. I keep this on the bedside table to use after getting ready for bed. There's something ritualistic and relaxing about working the lotion into my hands before I go to sleep. In the morning any residue that was left behind has seeped into my skin and left my hands super soft.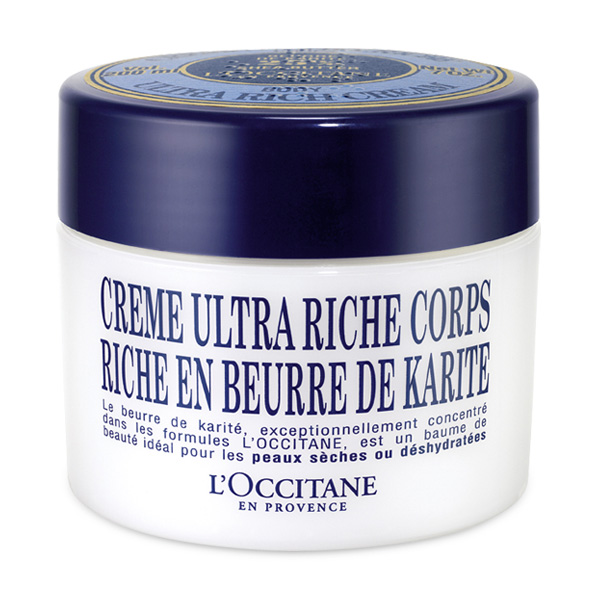 Shea Butter Ultra Rich Body Cream – When I was at L'Occitane I asked the saleswoman if she could help me find a lotion that would work well on my alligator legs. She tested this product and one other shea butter lotion on my arm and surprise, surprise, I liked the one that was thicker and not as sticky which was this Ultra Rich Body Cream. I put it on my wishlist as I wasn't able to get it at the time, but now every night as I am using the hand cream I look at my dry legs and wish I had some of the body cream to make my legs all smooth and sexy.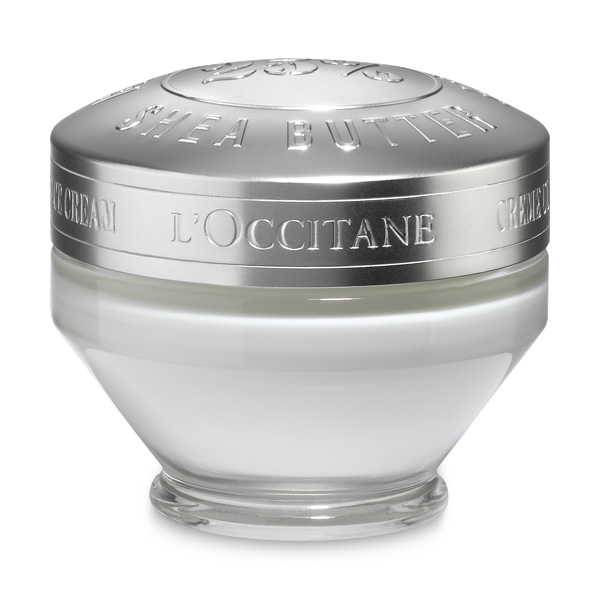 Shea Butter Ultra Rich Face Cream – Have you ever used face cream only to have your eyes start watering and your face start to itch? Well then you have sensitive skin like me and should be on the search for a cream that doesn't cause irritation or discomfort. The saleswoman gave me a sample of this product and I was hesitant as I assumed it would irritate my skin, but thankfully no such irritation occurred. I need to go pick up a jar of this face cream so I can have a full shea butter nighttime ritual to smooth my skin!