Today is the very first "Fancy Friday". I decided to start a new series called "Fancy Friday," because I feel like so many of my posts are structured and really just wanted the freedom to post whatever I wanted, regardless of theme or price. These posts will feature items that I wish I had in my closet with no regard to how realistic that might actually be – if something is cute and pretty it may show up on Fancy Friday even if it costs $5,000. Or it could be a hotel, apartment, home, restaurant that I'm loving. So really Fancy Friday is also FANTASY Friday.
"Fancy Friday" is a place where people can fantasize but also give their reviews. If I have experienced the topic I am writing about I will share my thoughts, but on the flip-side, if you have had an experience (bought from this brand, stayed at that hotel) please share! I would love to be a one stop shop for info (like the Wikipedia of "the good life") but I don't have the ability to try everything I want (hence the fantasy aspect). So definitely talk about your glamorous experiences so we can live vicariously through you.
This week for FF (Fancy Friday) I'm excited about Free People. My personal style is sometimes too conservative and I wish my closet had more relaxed,"free" feeling pieces, which is why I tend to drool over Free People pieces like these: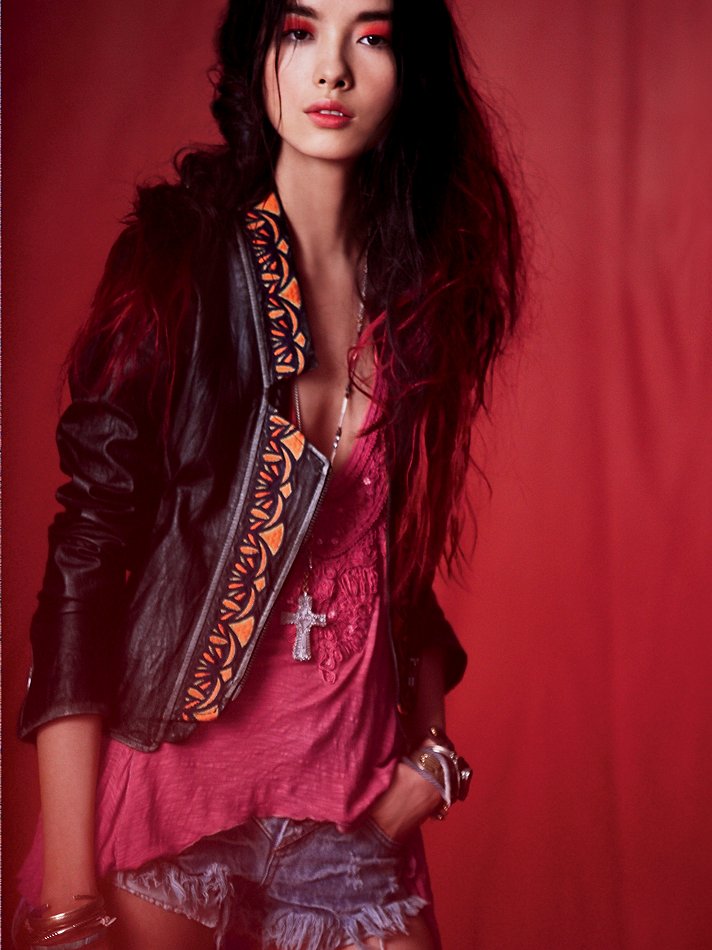 April May Berlin Bound Leather Jacket – Leather jacket fans should love this one. It reminds me of a photo I pinned recently of an amazing embroidered jacket. Oh, prettiness.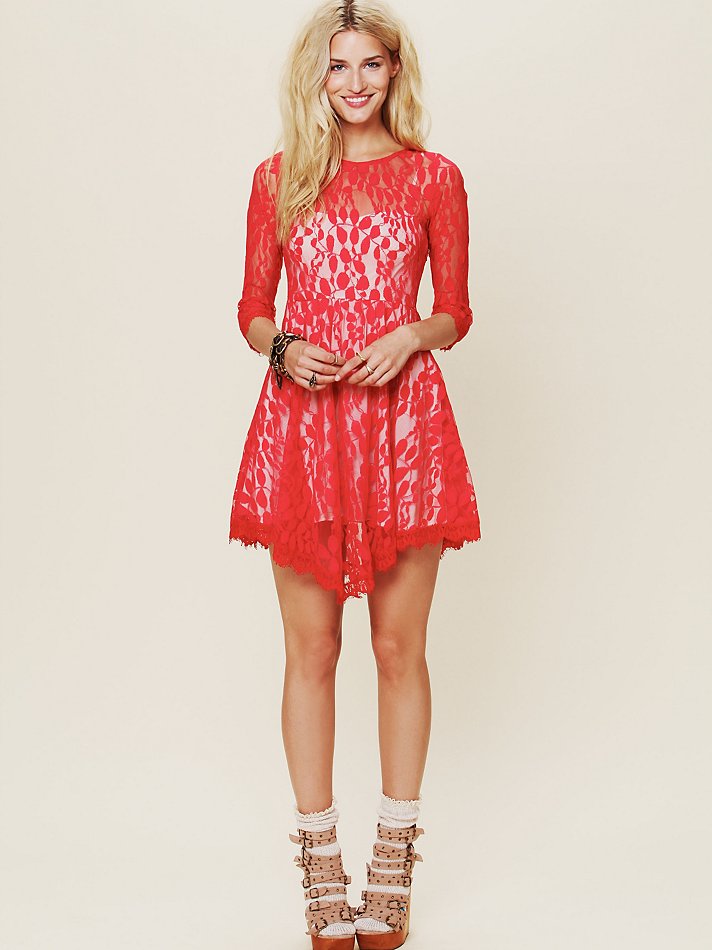 Free People Floral Mesh Lace Dress – I guess I'm not sick of lace yet! This is like a classier, cutesier (but not too cutesy) update to something Madonna woulda worn in the late 80s. I love Madonna. I love lace. I love tight up top, flowy at the waist dresses.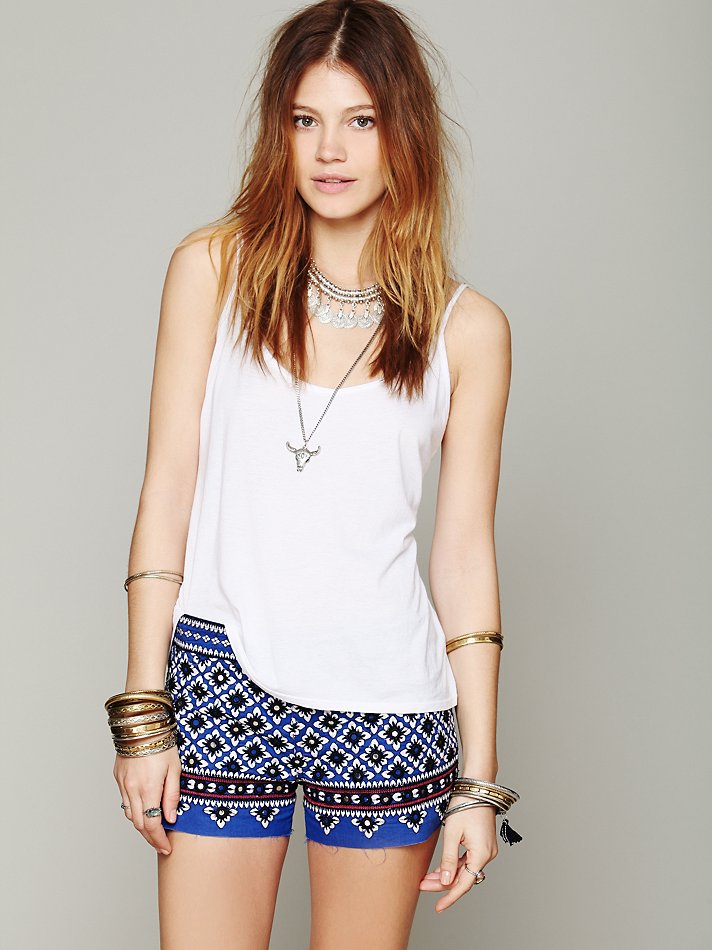 Free People FP ONE Impanema Short – These are just plain crazy. If that pattern was on a rug or a blanket or curtains it would be maybe too much, or a perfect throw pillow! It's bright and busy, but on a pair of shorts it's unique. I'm saying this a lot but these shorts are fun (and pretty).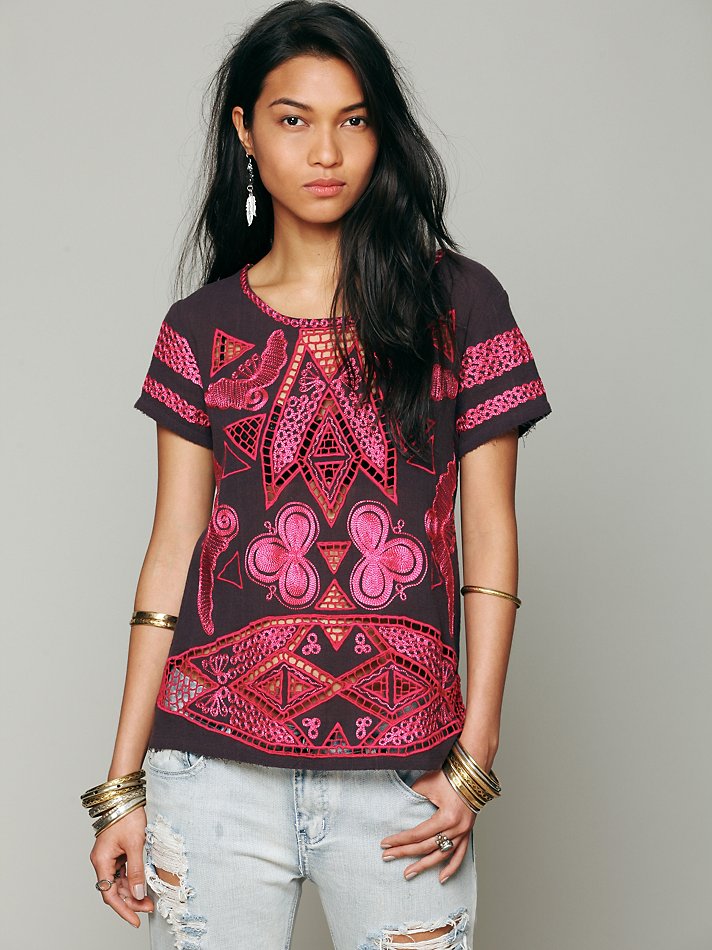 Free People FP New Romantics Cariocas Cutwork Tee – This t-shirt is simple beyond the embroidery, which is part of why I like it, but the color is bold and subdued at the same time. And the cutwork pattern gives it a really unique texture. I'd wear this with jeans or a cute little ballerina skirt and some grungy badass booties.
Free People Skater Baby Circle Skirt – This skirt is super cute in a bold, summery color, AND it has pockets. I will always go crazy for skirts and dresses with pockets.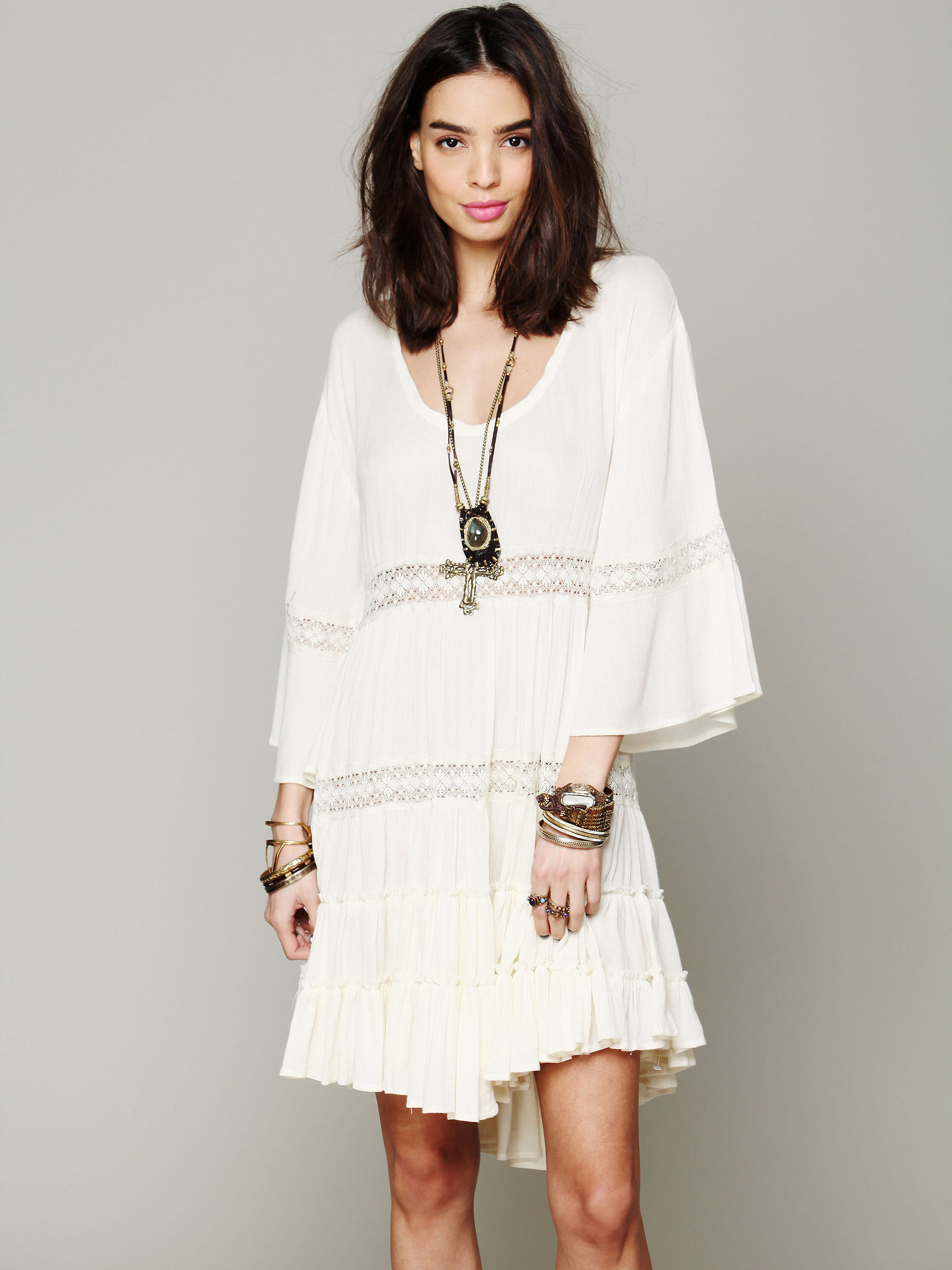 Free People Daisy Lace Dress – That's some quintessential boho chic goodness right there. Which basically means it's versatile, carefree, and comfortable. What more could you want?
What are your thoughts on Free People?