When I think of hair in spring and summer I think of loose, untamed locks. Fall and winter get more polished dos but spring and summer get I-don't-give-a-f*** hair. Why? Because who really wants to stick their head under a hot hairdryer when the weather warms up? Not me. But I also know that wet hair is not a style and never will be a style, so there needs to be a happy medium.
What do I do? Towel and air dry my hair for as long as possible before putting in product and then hitting it up with a hairdryer. No lengthy blowouts though, no extra styling or oppressive heat. I've been doing what hairstylists really dislike: the "blow and go", because I'm in desperate need of a haircut so at this point I just don't care. And what happens when I quickly dry my hair and not care about how it looks? Dan tells me it looks sexy.
Once you have that slightly frizzy, natural texture you can either leave it down or throw it up. I've been teasing it occasionally to get some height before putting it up in a pony tail, but mostly just letting it do its thing. For volume I use Kerastase resistance volumactive mousse on a daily basis or Bumble and Bumble thickening spray and I love Bumble and Bumble surf spray for volume and texture – LOVE.
This haircut is everywhere and I love it. Jessica Alba can get it.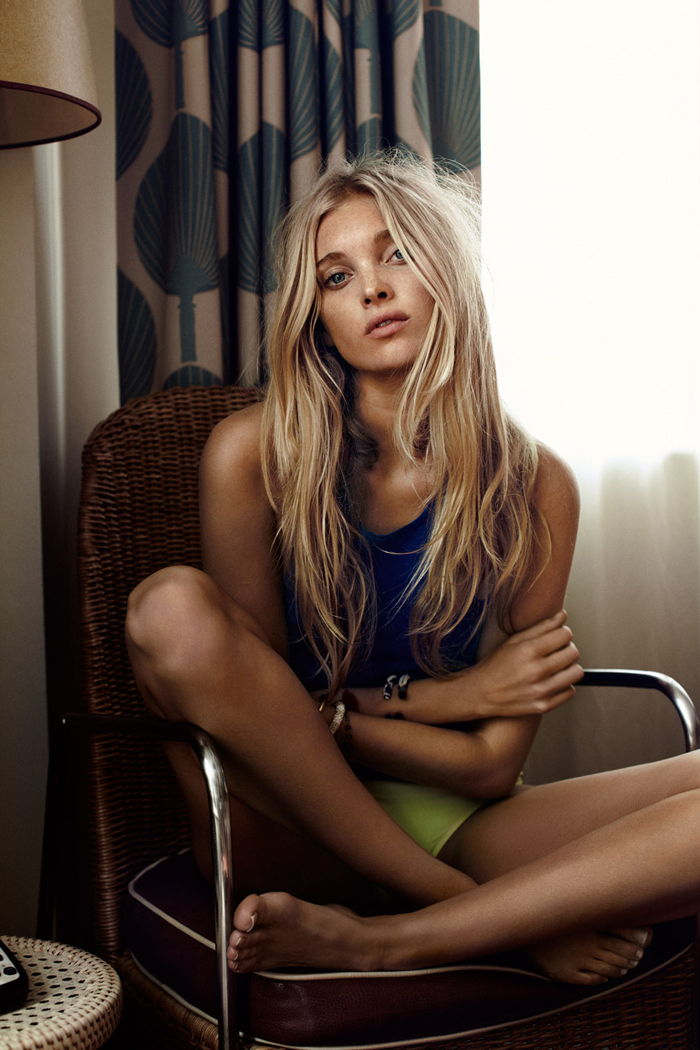 This is the natural thing I wish my hair would do. Slightly tousled bed head.
Parisian girl hair. They always look perfectly imperfect.
Daisy Lowe sporting some Brigitte Bardot teased hair. I love her and this hairdo.
I refuse to cut my hair but this cut is pretty enticing. A little mussed but beautiful.