Ever since I posted the photo below on Tumblr I have been obsessed with the look of collared sweaters and wishing I had a few in my closet. Her sweater is layered with a peter pan collared blouse but I like the idea of sweaters that already have collars because I am usually not one to layer my shirts. It's a really cute, slightly cheeky look (ooh, cheeky) but yes, it's kinda flirty because the collar is innocent, even private-schooly, but the sweater can pretty much be anything, from fun and casual to even sexy. It's a clash of styles in one super cute piece – and it works! J.Crew and ASOS have super cute collared pieces but also check out Modcloth which has a lot of options.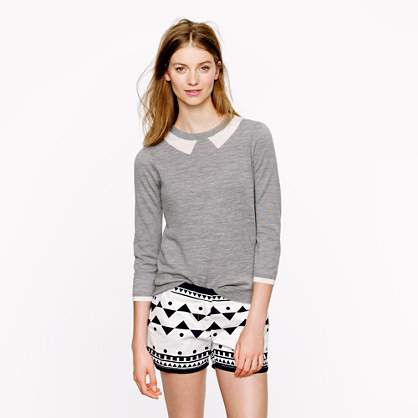 J.Crew Merino Tippi sweater in trompe l'oeil – The collar knit into the sweater makes it casual.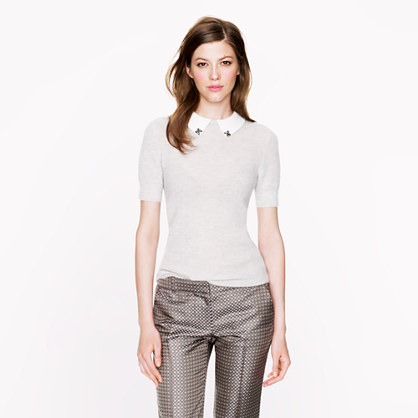 J.Crew Collection featherweight cashmere jeweled-collar waffle sweater – The jeweled collar adds a bit of romance.
ASOS Embroidered Lace Collar Sweater – Sweet, but not too sweet.
ASOS Striped Collared Sweater – Your geeky patterned sweater becomes cool.
ASOS Lace Collar Sweater – Date night worthy.