Since so many Christmas decorations have been out since before Halloween, now is the time to find many of those decorations on final sale. This is great because my apartment still feels pretty bare bones and with Dan and I moving into a new apartment in February I've already started thinking about how to decorate for next year's Christmas. Neurotic right? But why not, I have this new apartment and I'm wondering where a tree will go, if I can hang stockings, where lights could go. It's fun to imagine the possibilities and with everything going on sale it's the perfect time to do just that. Plus, ornaments make great gifts so snatch up the good ones while they're still around!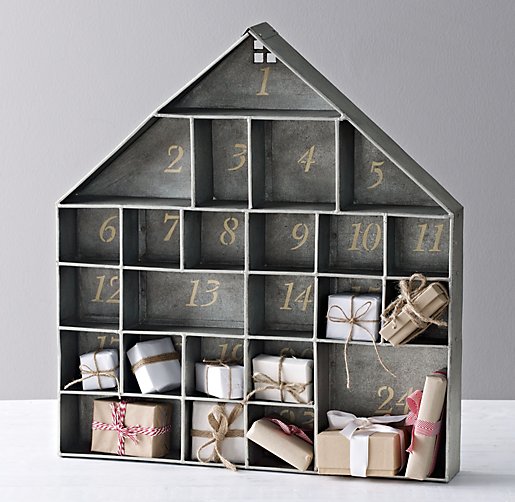 RH Baby & Child Galvanized Advent House: Some of those boxes look a little too big and nice to just have candy in them… which sounds perfect to me! Advent calendars are a lot of fun but this thing is huge, which opens up a whole world of possible treats.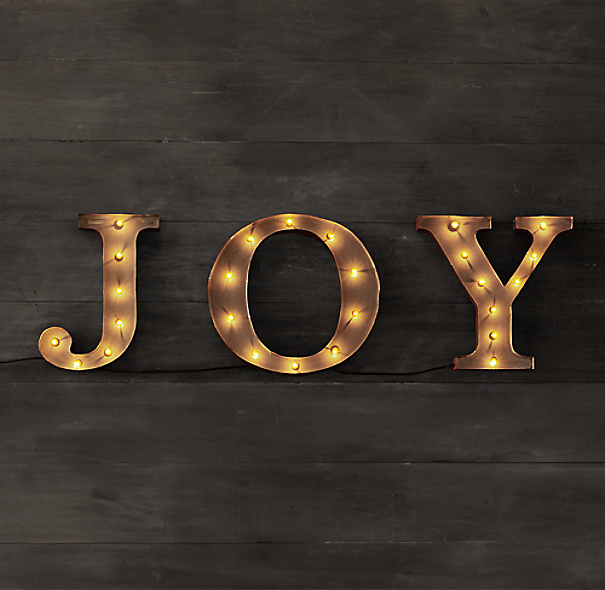 Restoration Hardware Marquee Word – Joy: Any other time of year this type of decoration would be cheesy, but on Christmas it just feels warm, like staring at this thing is actually giving me joy. I feel it spreading in my heart. I might be crazy.
Pottery Barn German Glitter Alphabet Ornaments: Instead of mistletoe why not hang an XO in your foyer? At minimum it will give you an out (with a hug) if you get ambushed with a "mistletoe alert!" Or give someone their initials…you know, in case they forget them.
Pottery Barn Live Olive Leaf & Myrtle Garland: Besides poinsettia's people don't use enough plant life or flowers on Christmas – this is a mistake people! Plants and flowers always make a space feel better, warmer, and more alive.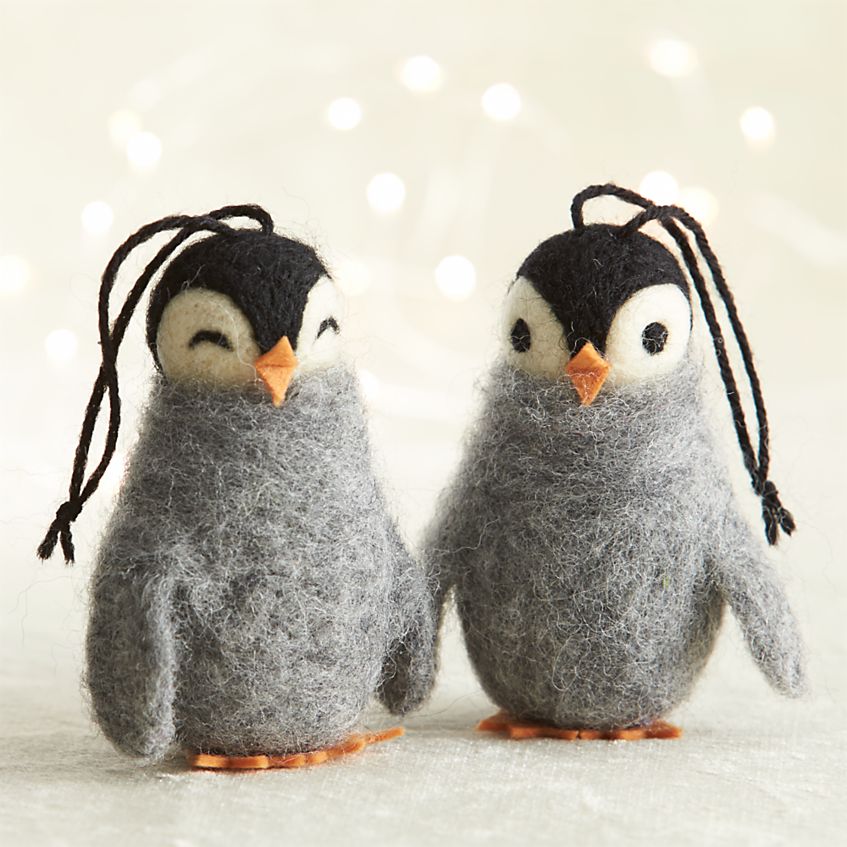 Crate & Barrel Wooly Penguin Ornaments: Penguins are so cute. End of story. Every time I'd walk by these little guys I'd smile.
Crate & Barrel Ornament Photo Chandelier: Dan thought this was a windchime but maybe on this one he wouldn't be annoying and swipe incessantly at it because of all the love hanging off this thing – personalizing decorations is a great way to show off what's really important this holiday season.