Aw yeah springtime. I'm ready. And my closet is feeling ready too. I'm going to high tea with some friends this weekend and my closet is looking insanely bleak. Yes, black everywhere. I don't mean to buy so much black, really! It's just what ends up looking good. But wearing black for tea time seems a little out of place. I don't live somewhere where anyone will notice that I'm draped from head to toe in darkness, but why can't my closet be filled with lovely lavender, pink, white even.  Ok I guess I do have light gray…and as long as it doesn't rain I can wear my thinner more colorful shirts. Isn't it time to put away the thermals? Speaking of rain, it's pouring today. Maybe the thermals need to stay put a little longer. Even still, I'm ready for sunshine and blooming flowers.
This is why J.Crew has me drooling; the site is filled with pastel and white everything. It's delightful. I'm seeing a lot of lace again…which is right up the Style and Cheek alley. We love lace around here and even Dan (the lace hater) really likes the first shirt on this list. Damn straight he does. That's a really cute shirt. There was a dress version but it's out of stock at the moment. Fingers crossed that it comes back. Same goes for that pink eyelet jumpsuit. I don't think I could do a jumpsuit but on the right person it would look awesome so I had to include it. There are a ton of structured t-shirt tops in thicker fabrics and ripped up boyfriend jeans are the It pant this season. I'm feeling inspired, sounds like it's time to go shopping.
Last day to get 25% off your purchase at J.Crew (30% off sale items) by using promo code: HEY SPRING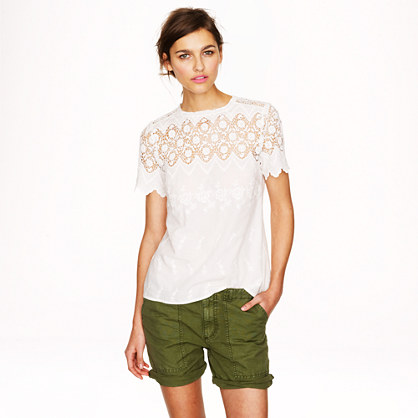 J.Crew Collection Victorian Lace Top – I'd wear it all spring and summer.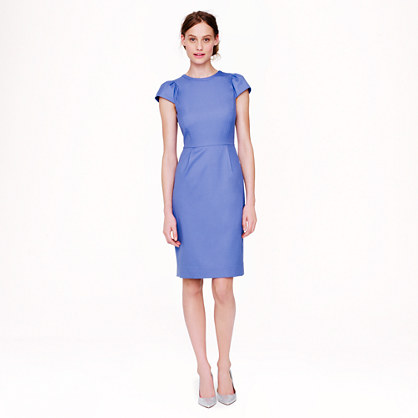 J.Crew Puff-Sleeve Dress in Super 120s – Perfect for my How to Dress: Business Professional post.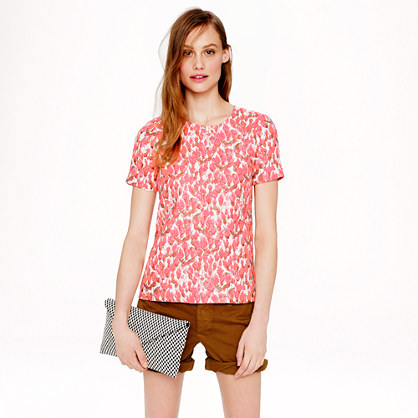 J.Crew Collection Textured Rosebud Top – There's a little keyhole in the back tied with black ribbon.
J.Crew Destroyed Boyfriend Jean in Light Roxy Wash – Closet staple.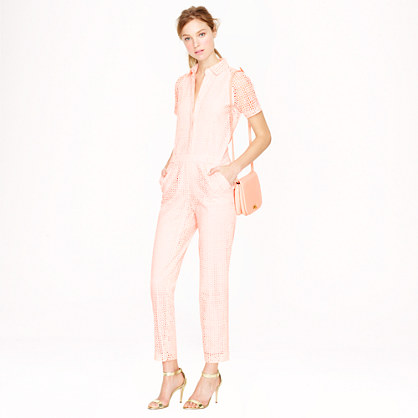 J.Crew Collection Eyelet Jumpsuit – Come on, it's an eyelet jumpsuit!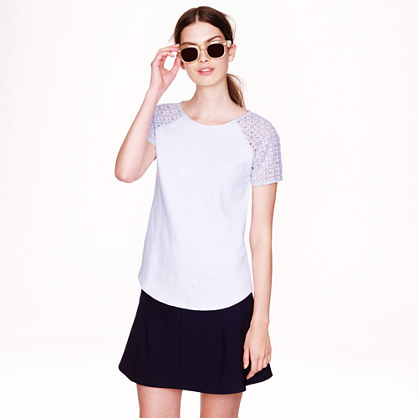 J.Crew Lace-Sleeve Top – So lovely with the lavender lace.
More goodies below