When you work from home you end up wearing a lot of pjs, or sweats, or whatever else might be clean and comfortable. I've always wanted to be that cool girl who wears sexy tees, lacy robes, cute loungy dresses, and I dunno knee socks or something. Even as I type this I'm wearing pjs pants, a big white tshirt I stole from Dan, and my college sweatshirt. Who cares, right? Well…I do. I'd like to be comfortable, but I'd also like to feel as cute in my clothing at home as I do outside of the house. I know it's possible. I just need to dedicate a section of my wardrobe to fun loungewear.
Most of these items aren't actually that expensive considering what I post on here, however, it would take some convincing for me to pony up the cash to splurge on loungewear. I'd normally spend money on clothing meant for out on the town than piece that I will only wear in my home. This is interesting because loungewear is what I actually spend most of my time in. When I get home I don't stay in jeans; I immediately take them off and put on something comfortable. Funny how we spend more money on clothes we wear for less time just because they are seen by other people. I'm not saying to go drop all your dough on some fancy loungewear, unless that's what you're into, but I might have just convinced myself to do a little self worship and buy a few pieces that are both comfortable and cute. Especially if I want to get out of this unhealthy habit of wearing pjs in my home office.
Zoe Karssen Up All Night Cotton And Modal-Blend T-Shirt – Up all night got demons to fight reminds me of Buffy. Therefore it wins.
Anthropologie Floral Terry Pants – These floral sweatpants are so killer I'd even wear them to the supermarket.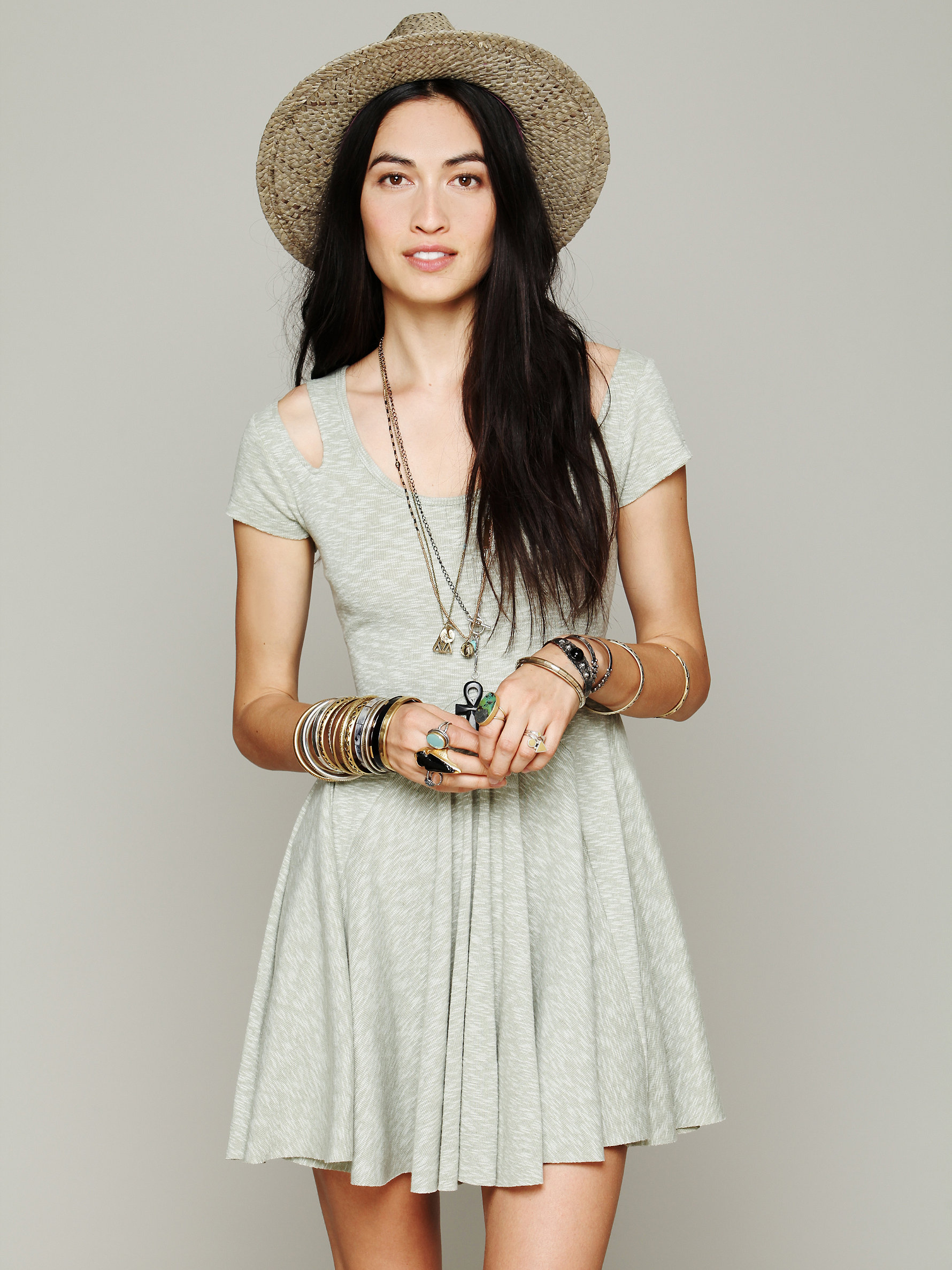 Free People Tiny Dancer Dress – I know I said loungewear but I'd definitely wear this out of the house as much as in the house.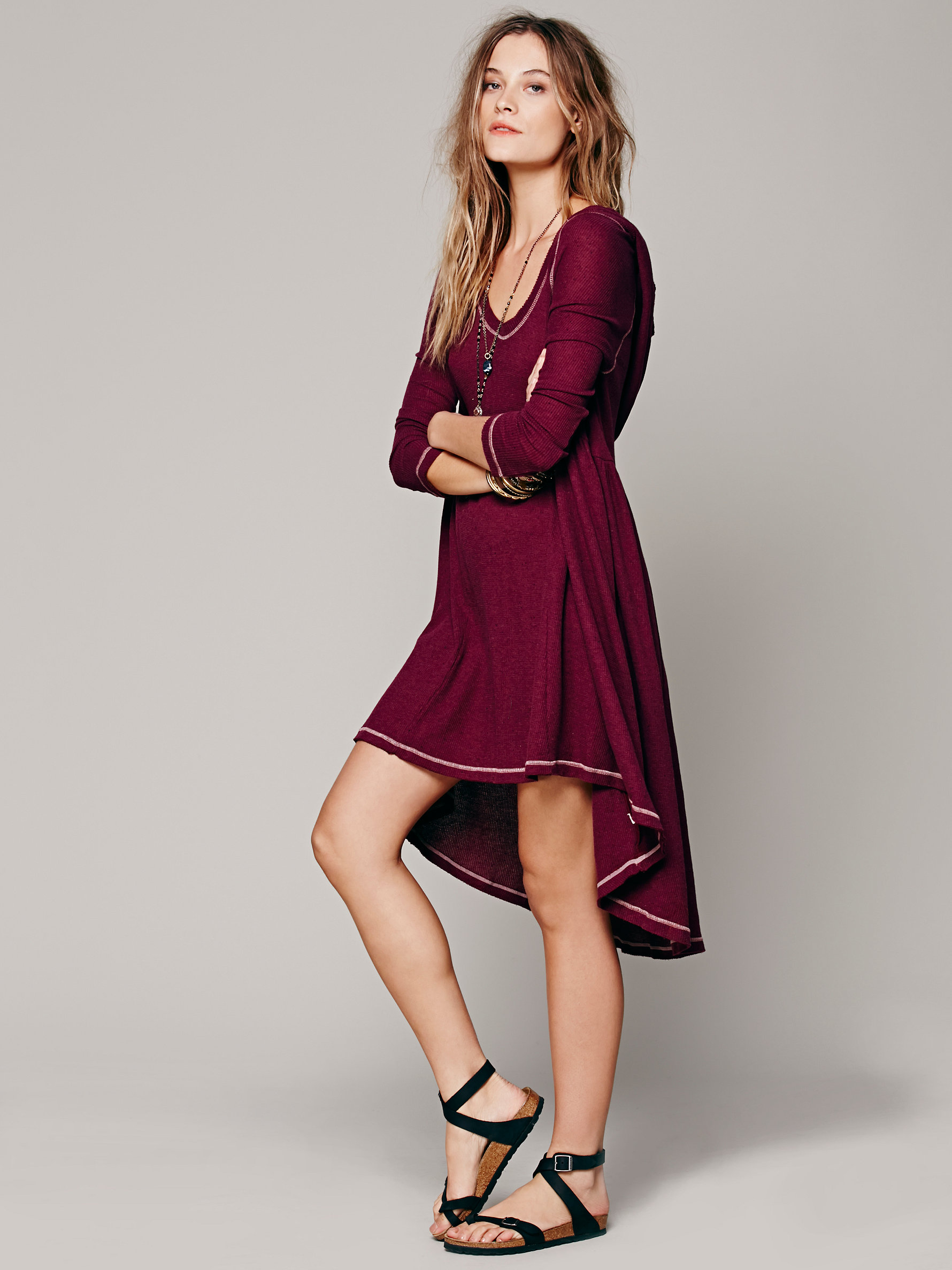 Free People Comfy Hooded Dress – I have a hoodie thermal sweater that I love so a dress version seems equally cool.
Zoe Karssen Skull Lovers Cotton-Blend Jersey T-Shirt – My skeleton love will never die.
Anthropologie Quincy Joggers – Stripes dominate my closet so of course I'd like these striped sweats.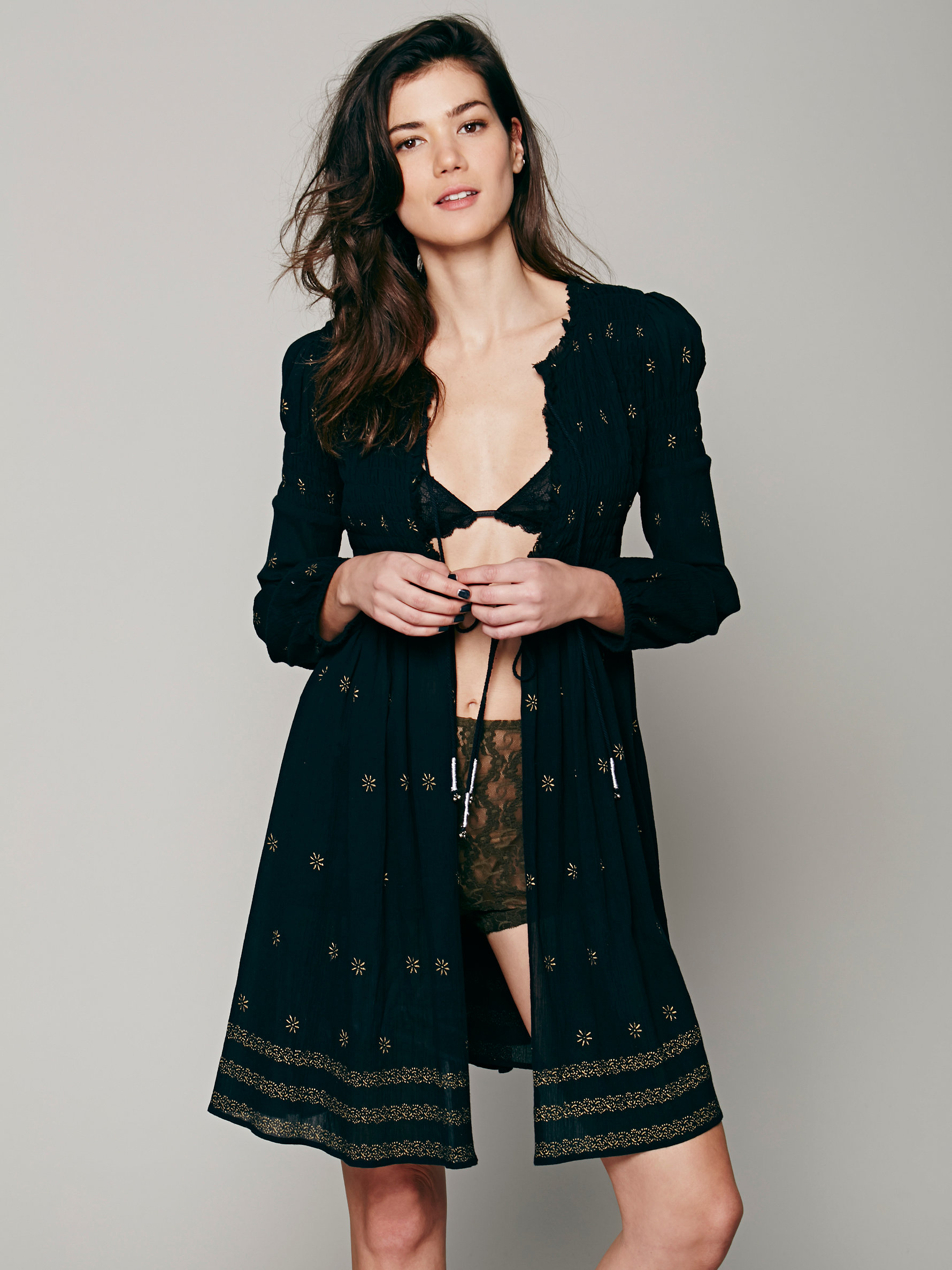 Free People Shayanti Smocked Robe – The puff sleeves remind me of a princess so it's like sexy, gothic princess loungewear.
Anthropologie Starswing Chemise – Other than looking incredibly comfortable, it has tiny stars!